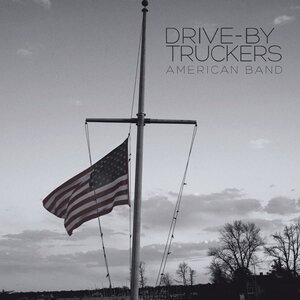 Music writing is a very personal endeavor, and the best you can do is to find someone whose tastes you share so you can then trust their opinion. As a consequence, music reviews - especially "best of" or "top albums" posts tend to tell you more about the writer than the music. With that being said, here's my top 10 albums of the year. Feel free to psychoanalyze what that says about me as you read through the list below.
I have ordered the list alphabetically by first name, and not in any sort of order to indicate an album hierarchy.
A Tribe Called Quest - We Got It From Here... Thank You 4 Your Service:
RIP Phife. This is hands down the second best album from this band... behind their Greatest Hits Album. They went out with their best work, and this album is so much more important than we thought it would be back when it was announced. "We The People..." is an anthem and a battlecry, and the rest of the album is a who's who of hip-hop - Kanye, Busta Rhymes, Kendrick Lamar, André 3000, Anderson .Paak, Talib Kweli, Consequence - and a who's who of music - Elton John, Jack White, Marsha Ambrosius - helping to push this album from "message" to "missive."
Don't forget to listen to "Dis Generation," and just enjoy Jarobi getting in on the action. Let it wash all over you. And then when you're good and angry, it's time to get to work.
Anderson .Paak - Malibu:
This album was released in January, and I'm really sad that I didn't hear about him until he killed it at the Soul Train awards. This is my punishment, because that's 11 months that I could have been listening to it that I didn't. The whole album is great, but "The Dreamer" has been on my "shit hot tracks I can't get off my mind" list for the last week. Listen, and you'll see why.
I know Anderson .Paak has been around the seams of hip-hop for a while, but I have to and will do better in the future on following and discovering new hip-hop.
Beyoncé - Lemonade:
There have been a million thinkpieces written on this album, but more of them focus on Beyoncé than the music, and damn the music is good. Anyone who doesn't think that Beyoncé could own ANY form of music needs to sit down and listen to this album. Again, and again, and again. I'd say to watch her CMA performance, but it looks like the racist country folks did a real good job of scrubbing it. "Daddy Lessons" was one hell of a country song, and the album included amazing collaborations with James Blake, Jack White, The Weeknd, and Kendrick Lamar. And just remember, she did all this without any input from Mr. Knowles. If she wanted, she could dominate the Pop, Rock, R&B, Electronic, and Country charts... JUST WITH THIS ALBUM, so here's "Formation," because why not.
Listen to the damn album. Just give into the fact that she's the Queen Bey, and we're all just lucky to be her peasants.
Bon Iver - 22, A Million:
My review has been unapologetically black so far, but you know, Justin Vernon was on Kanye's "Monster" track, so let's just go with that? This is an ambitious album, well worth the 5 year wait. From "For Emma, Forever Ago," to this album, Bon Iver has gone full experimental folk, and brought a richness and fullness to the sound that his previous songs have only hinted at. "22 (OVER S∞∞N)," pronounced 22 Over Soon, is an excellent first track, but it really is great all the way from opening track "22" to closer "Million."
This is an album to take in one song at a time, then one side at a time, then the whole album. I've listened to this album at least a dozen times, and I find something new in it every time.
Childish Gambino - Awaken, My Love!:
I hesitate to overuse the term "shit hot" in this review, but this entire album is "shit hot." This is Donald Glover's (Uncle Donald to some people at this blog)
Mad Max: Fury Road
, versus his
Babe
(
Camp
) and
Happy Feet
(
Because the Internet
). It's tough to pick just one track to feature, because this is
an album
: just sit back and listen. The lyrical difference between "Sweatpants" (a treasure from Because the Internet) and "Redbone" (an important piece of the treasure that is
Awaken, My Love!
) is an evolution that most artists never complete, let alone in 3 years.
Also, watch
Atlanta
, because that show is great. I'm excited for every single project that he's working on, and will keep watching and listening until he gives me a reason not to.
Drive-By Truckers - American Band:
This is one of the most political albums I have ever heard, and I
love
it. I thought Drive-By Truckers couldn't get better after Jason Isbell left, but it turns out him leaving was the best thing for both of them. Hell, he's like their Peter Gabriel and Genesis. I don't know how to put it other than that
this
is one of the biggest acts of musical courage since the Dixie Chicks, and the songs are damn good, too!
These guys are only going to get better, and I'm ready to keep listening to them and Jason Isbell go their separate, awesome musical paths. (As an aside, if you haven't listened to Jason Isbell's
Southeastern
and
Something More Than Free
, go listen. I'll wait.)
Fitz and the Tantrums - Fitz and the Tantrums:
I thought long and hard about including this one over some of the honorable mentions, but Fitz and the Tantrums were smart enough to wait until they had an album that deserved to be self-titled, and this is it. In addition to the endlessly catchy "Handclap," there are more gems on the record, and the meet-cute video for "Roll Up" enhances what is already a great song.
This is the very definition of a solid album. Go listen. It's pretty great for a living room dance party, too.
Leonard Cohen - You Want it Darker:
Musicians who know they're about to die - take note. This is how you write a love letter saying goodbye to your fans. I talked about this album
earlier
, and I'm not sure what else you can add: "You Want It Darker" is a perfect title track.
I'm just going to go with what I wrote before: "the title track is one of the weightiest songs you'll ever put into your ear-holes. He was ready to go, even if we weren't ready to lose him. It's our fault (or at least mine) for waiting until he was gone to listen to it."
Lin-Manuel Miranda and Friends - Hamilton Mixtape:
Because the original Hamilton cast recording was just so good, I was prepared to judge this harshly for being the pretty good
Load
on the heels of Metallica's Black Album, but then this blew me away. The Roots and Busta Rhymes on "My Shot," Queen Latifah's verse on "Satisfied," and Lin-Manuel Miranda's awesomely personal "Wrote My Way Out" were all phenomenal... and I'm not crying at Kelly Clarkson's "It's Quiet Uptown," YOU'RE CRYING. Andra Day slays "Burn," Wiz Khalifa owns "Washingtons By Your Side," and John Legend... is just John Legend. This album is so good that I'm barely mentioning the Roots, Ashanti, and Ja Rule! So just have all of it with the Album release Ham4Ham:
For my money, it doesn't get better than "Immigrants (We Get The Job Done)" with K'naan, Residente, Show Tha Product, and, as you'll see below, my newest crush, Riz MC.
Swet Shop Boys - Cashmere:
Heems and Riz MC just know how to spit it, but in addition to their flow and sound, this is a deeply personal album for me. Redhino's production is good, but just feeling the lyrics on T5, as a brown man who gets "randomly selected" at the airport all the time: "Oh no, we're in trouble/TSA always wanna burst my bubble/Always get a random check when I rock the stubble." Heems understands what it's like not to be Muslim and to be profiled, while Riz's face in the music video says almost as much as his lyrics. The entire video is a tribute to being brown in a white world, and, uh, about that psychoanalyzing thing I said above...
In addition to that, if you haven't seen "The Night Of" on HBO with Riz, you're missing out. Get this album, listen to it. Learn from it.
Honorable Mentions:
Bruce Springsteen - Chapter and Verse: He's still the Boss.
Bruno Mars - 24K Magic: So. Much. Fun.
David Bowie - Blackstar (RIP): Just a really, really, really good goodbye letter.
Explosions in the Sky - The Wilderness: Perfect rock symphonies for 45 minutes.
Frank Ocean - Blonde: This was the toughest omission for me.
Leslie Odom, Jr. - Simply Christmas: Dat voice doe.
Pentatonix - A Pentatonix Christmas: Doze voices doe.
Solange - A Seat at the Table: Almost knocked her sister out of my top 10.
Snarky Puppy - Culcha Vulcha: A really great album from a really good funky jazz band.
Sturgill Simpson - A Sailor's Guide to Earth: If Drive-By Truckers hadn't released their career work this year, Sturgill Simpson would have taken the alt-country spot above.
St. Paul and the Broken Bones - Sea of Noise: Does it show that I have a soft spot in my heart for Southern Rock?
Tedeschi Trucks Band - Let Me Get By: Does it show now?
The 1975 - I Like It When You Sleep, for You Are So Beautiful yet So Unaware of It: It was a pain to capitalize the name correctly, but it just got edged out by Fitz and the Tantrums.
Viola Beach - Viola Beach (RIP) - Sadly, the entire band died in a car crash earlier this year, but their posthumous, self-titled album sounds like so much unrealized promise.
Just listen to all of this music, and get excited for the
new stuff coming out next year
!
'Til next time... keep on listening, keep on singing, and keep live music
alive
.