Ok, so I have two more awesome ticket giveaways for our NYC readers: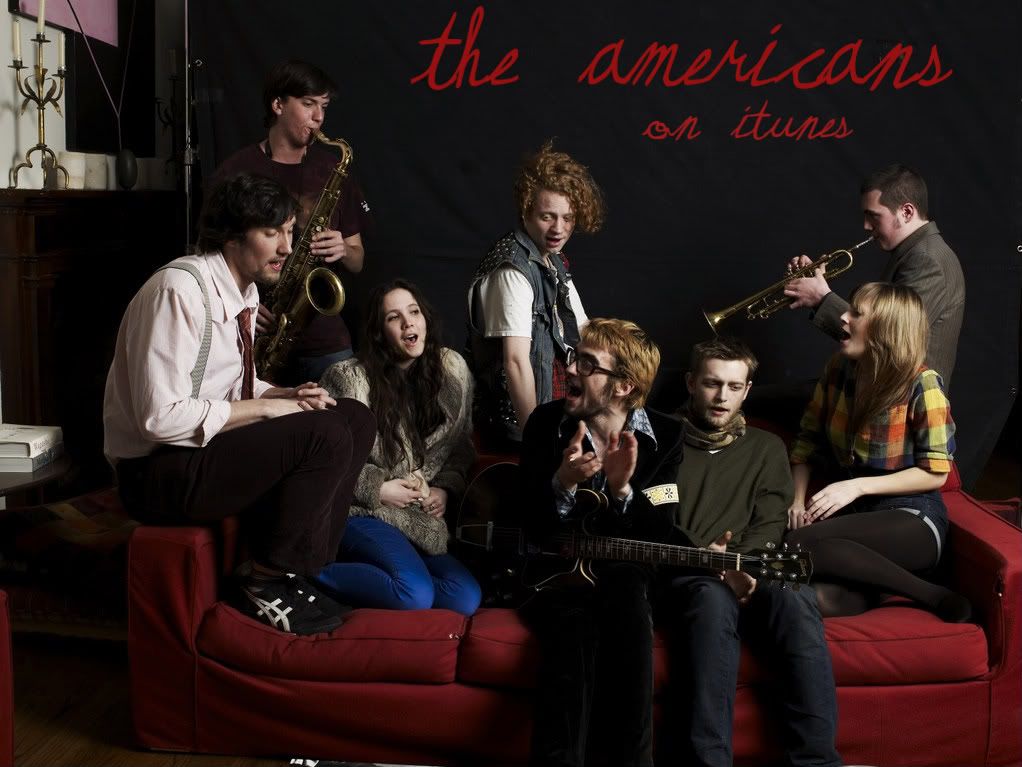 1.
The Americans
at Joe's Pub this Saturday, May 9th. The Americans are a funk(ish) group and Joe's Pub is a pretty chic venue, so treat yourself to a fun night out with 2 tickets to this awesome show. To enter,
email us
with "Proud to see The Americans" in the subject line (cheesy, I know but that's what my brain is coming up with today) by Friday, May 8th at 12pm (noon) EST and we will draw the winner at random.
2.
Previously on Lost
for the
Lost
season 5 finale party at Bell House on Wednesday, May 13th. For those of you who don't know, POL is the world's first television show recap band and they are quite hilarious. Plus I think there's free "Sailor Jerry's Orchid Station Punch" from 7-8pm (and it's $3 all night). NYC Lost fans, don't miss this! To enter for 2 tickets to this show, email us with "I wanna get Lost" in the subject line by 12:00pm (noon) EST on Tuesday, May 12th, and we will draw the winner at random. And check out this 2 minute recap of the entirety of Lost by POL.
Lost in 2 Minutes
[mp3]
And for those of you wondering, yes you can enter both contests, but you if you do, you will only win one of them.